Available NOW!The Ai Protube

Vacuum tube tone for your acoustic instrument

---

9 Volts of power from a standard USB port to power your guitar pedals!

USB-9V

---

Acoustic pickups
preamps
guitar effects
​

​GMF specializes in developing products for the music industry. Founder and CEO Greg Farres has 35 years of domestic and international experience in design and manufacturing of products to support the music industry.
As the founder of Ultrasound Amps, one of the most respected acoustic amp companies in the market, Greg's designs won the Acoustic Guitar Magazine players choice awards for both amplifiers and pre-amps. These products can be seen and heard on stages worldwide. This innovation and expertise is now used in the GMF line of products.

Mission: Our goal is to design high quality and affordable products for the music industry. GMF is dedicated to helping musicians achieve the truest sound possible whenever they plug in.


---
Click on the VIDEOS button to be taken to our YouTube channel. There you can see demos, reviews, and get additional info on our gear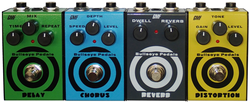 GMF is building a line of effect pedals that are high quality, compact size and have killer tone. (Go to our products page for more information about these great pedals)

---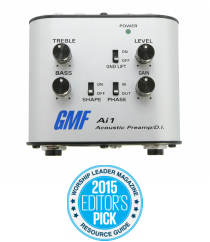 ---
"If you are looking for a true sounding, solidly built and very portable acoustic Preamp/DI box, this GMF Ai1 just might be the one for you." (Check out the full review in the Jan/Feb. issue of Worship Musician Magazine)

"This is the BEST sounding preamp I've heard. (Currently I use a Radial Tone Bone pz deluxe, and a Baggs DI, the GMF makes them obsolete)." (Dr. Steve Bernfeld on Acoustic Guitar Forum)

"Clear, Pure sound. The way it's intended to be!" (Zach Runquist, Nashville performing and recording artist with Lee Ann Womack)
"Been using the preamp in rehearsals and it is amazing, it's the best acoustic sound I've ever had! " (John Shaw, Nashville performing and recording artist with Josh Turner)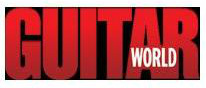 Check out the Ai1 review in Guitar World. (Be sure to listen to the sound clips)
---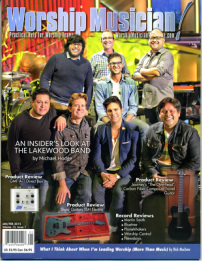 We made the cover!!!
Also, check out the Ai1 review in
Worship Musician
magazine.
---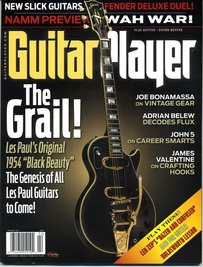 ---

Check out the Ai1 on Premier Guitar.com
---